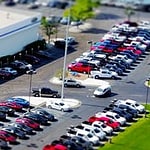 When you trade your car into Henry Curtis Ford, you're actually selling it to us, as opposed to selling it to an individual. So, if you look at it that way wouldn't you want to do some things to make your car more appealing to the buyer? Of course! Below we'll share a few tips to get your car the most money when you trade it in.
One of the easiest things you can do to your car is to wash and wax it. You'll also want to vacuum the inside and remove all of your personal belongings. You could even decide to get it detailed to have your car looking as good as new.
It's a good idea to make any minor repairs needed on your car such as interior lights and headlights that might be burned out or broken. You should also check the windshield wipers and top off fluids if they are low.
Lastly, you should make sure to research the value of your car before you head to the dealership. Sites like Autotrader and Kelley Blue Book will give you an estimated value of your car, so you'll know what to expect.